My wife is pregnant so we need to buy a car urgently! We have a baby but we don't know how to drive! Why? It's because they haven't made a successful bid of vehicle registration plate… This is harsh reality of Shanghai. Vehicle registration plates are to bid at auction in Shanghai! There are many people who couldn't make a successful bit of vehicle registration plate in 20 consecutive days.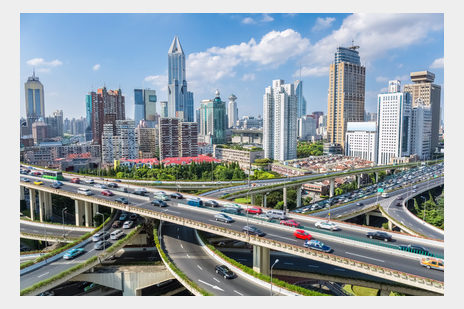 How expensive are they?
In Shanghai, the number of automobile has been controlled since 2000 and auction format was adopted in order to restrict vehicle registration plates. As a result the quantity is under control but price continues to raise.
The average successful bid price in April 2016 was 85,127 yuan (11,829 vehicle registration plates were on sale). The average successful bid price of 16 years ago, in 2000 was 14,416 yuan (14,000 vehicle registration plates were on sale). On the data, the number of vehicle registration plates remain almost the same for last 6 years, however, price raised 6 times higher.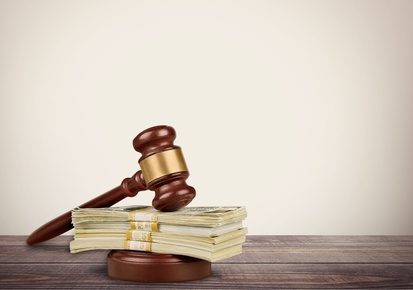 Due to improvement of living standard in recent years, the number of people who purchase private automobile is skyrocketing. 256,897 people participated in the auction in April 2016 which made a new record. 245,000 people out of 256,897 participants weren't able to make successful bid.
Under the provision in Shanghai, people without the receipts of purchasing automobiles are not allowed to participate in the auction of vehicle registration plates. Although 245,000 people have new cars, they are not able to drive a car. About 250,000 people compete for vehicle registration plates which cost over 10,000 yuan and a success rate is only 4.6% which is almost same as a lottery winning rate.
Who purchase vehicle registration plates?
It is very hard to get a vehicle registration plate in Shanghai but why so many people are able to get it? Who are those people to be able to purchase it?
1st category is newly-married couples and 2nd category is family who have a new-born baby.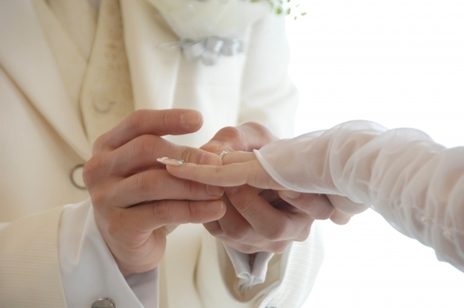 The 110,000 couples have made marriage registration in 2011 in Shanghai. Approximately 10,000 couples to make marriage registration each month. Nearly 240,000 babies were born in 2012 which indicates that approximately average 20,000 babies were born each month. If one-third of them decided to purchase a car, it would be 10,000 people which is almost same as the number of transactions of vehicle registration plates.
Is it mandatory to purchase a car?
When Chinese people to get married, housing and a private automobile are indispensable condition for them. If newly-married couple don't purchase a car right away, they would get it when a wife gets pregnant. Conditions may change but they purchase a car without doubt. Today, there are 16 kinds of subway and 1257 buses run in Shanghai which seems quite convenient. But why do people need to get a car?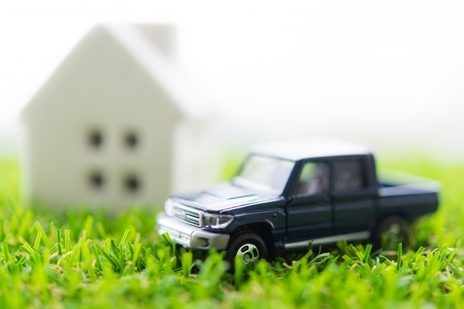 Today, there are 16 kinds of subway and 1257 buses run in Shanghai which seems quite convenient. But why do people need to get a car?
The population in Shanghai has already exceeded 23 million people in 2012 and both subway and buses are staggeringly crowded.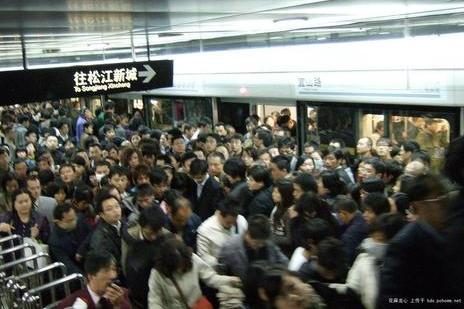 Packed subway is extremely dangerous for expectant mothers. It is very stressful to be in a packed train even if someone kindly offered a seat. Because the early stages of pregnancy may not be recognized easily, people wouldn't give up on a seat for them. Therefore, some expectant mothers get on subway with an electromagnetic cut-off clothing on, not to protect themselves from the electromagnetic wave but for people to recognize as "she is pregnant."
Easy and comfortable society for expectant mothers and babies
After giving a birth to a baby, mothers need to have private space in public in order to breast-feed a baby and to change diapers. There are no lounges or private space for mothers and babies in subway or buses, thereby having own car comes at the top of their choices.
Actually, the number of young people who advocate for environmental protection has been increasing and many of them chose to walk or to ride on a bicycle when they are going out. However, once they have a baby they face reality and change their attitudes.
I personally believe that more people would chose to use public transportation if there are mother-and-child-only carriage or a lounge in public transportation. I sincerely hope that society to become easy and comfortable where people don't need to do expensive shopping.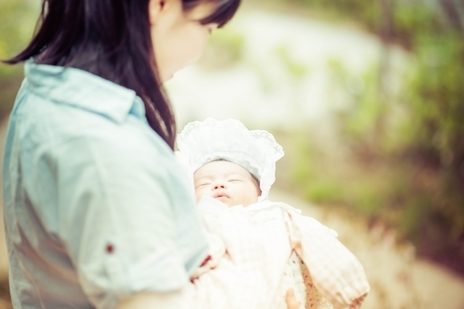 By yuki@China
Please also read iolley's other articles.
・Relay interview of yuki
Be sure to join moms interviewees.
Your voice will be delivered to moms all over the world.
Click here for interview form