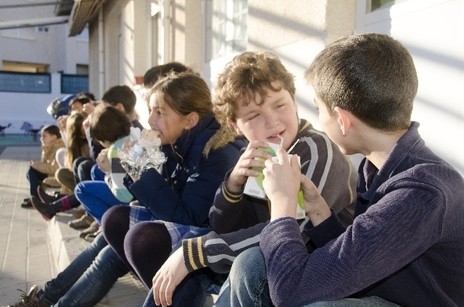 It is common in Japan that school lunches are provided in public elementary schools but how do children spend their lunch time in other countries?Lower grades of elementary schools in Germany finish classes around noon and many children have lunch with their moms at home.There are children whose moms work until late to stay at school and do some activities or take some classes in the afternoon.
In that case, they bring lunch boxes from home or buy some breads on their way to school.
There are many working moms who try to finish work by the time their children to come home while their children are in lower grades.It is great to have such flexibility that moms are able to adjust working style in accordance with
their family situation.
Children in upper grades have classes in the afternoon and there is a lunch break.
There is a canteen (Mensa in German) or a cafeteria in schools and children can buy whatever they like or some of them bring lunch boxes from home. Also, there are bakery shops almost everywhere in Germany and many children bring some breads from these shops.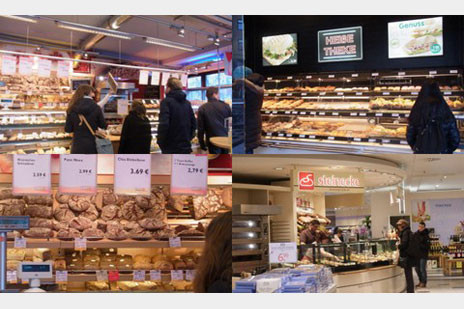 There are variety of menus available at a canteen such as Chinese style lunch which is side dishes served with rice, pasta and German style lunch (potatoes and schnitzel). At a cafeteria, sandwiches, croissants, muffins and chocolates are sold.
Australia has the same lunch style. But in Australia, it's a little different from a canteen or a cafeteria and they are more like food stands at baseball stadiums in Japan where lunch boxes are sold. Futomaki (traditional thick sushi roll), sandwiches, muffins, French fries, fruits, ice bars and chocolates are sold there. You need to make a reservation prior to lunch break.
There are many children who bring lunch boxes from home. Unlike Japan, moms in Germany don't make well-prepared lunch boxes.
Sandwiches with ham, cheese and some lettuces, and in addition, some fruits like apples or grapes come with sandwiches are considered as a fairly well-prepared lunch.I was very surprised when I saw a child who brought canned pasta or canned tuna and ate directly out of a can (It was shocking to see that!)
You have probably seen it in a movie that a person bring one whole apple as a lunch and some piece of chocolates often come with it.In USA, England, Australia, Germany and most western countries, their lunch is basically sandwiches, apples (or bananas) and chocolates.
It is considerably different from lunch boxes (bento boxes) which Japanese moms make.Japanese moms who can make character bento have an amazing skill, however simple lunch boxes are good enough as long as they have good quality.
Not to care so much about its appearance but simple stuff such as rice balls (onigiri), pickled plums (umeboshi), kinpira (braised burdock root and carrot in a sweet and salty sauce) and simmered kabocha squash (kabocha nimono) can give us energy.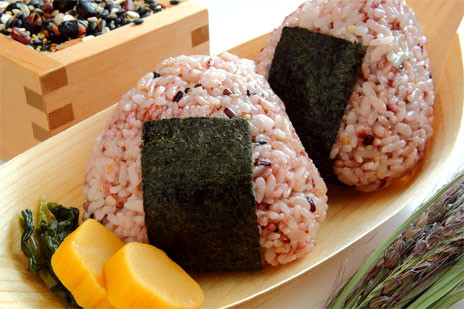 As I have experienced elementary school life with my son in Germany and Australia, I think that it would be great if we are able to choose from own lunch boxes or school lunches in Japanese public schools as well. A system which children to choose what to eat from their early childhood would be helpful to train their ability to choose. Under the environment where everyone is provided same dishes like school lunches, children is not able to develop the ability to choose on their own.
I hope that Japanese people to learn to be flexible about choices like overseas while keeping great points of Japanese culture.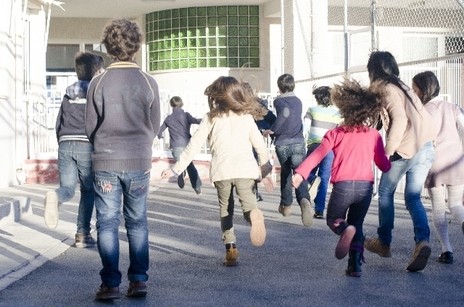 By iolley@Germany
Be sure to join moms interviewees.
Your voice will be delivered to moms all over the world.
Click here for interview form