Many of you might be feeling stress in daily commuter rush. Do you think that the situation is the same in other countries? It's a little different in Germany! This time, let me introduce the wonderful system of Berlin, Germany.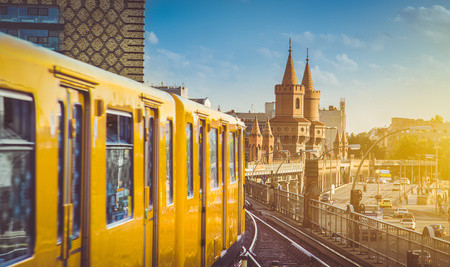 Unlike in Japan, somehow I don't feel stress when taking a train in Germany. I am in Berlin, the capital city of Germany and there is no commuter rush nor daily stressful commuting. But that is not the only reason that I don't feel stress.
No ticket gates?!
There are no ticket gates at train stations in Germany!
We purchase a ticket but we can get on a train without being checked. If you have a season ticket, you don't need to take it out from your purse in order to go through a ticket gate. You are free from stress of taking out a season ticket and putting it back into your purse each time you get on a train.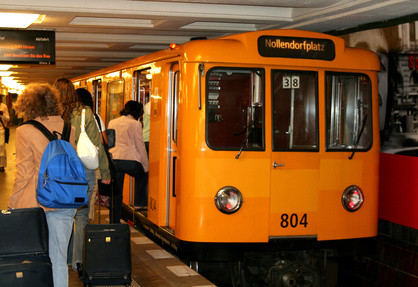 Although there are no ticket gates, if you get on a train without purchasing a ticket, you will be in a big trouble. Ticket patrols would suddenly appear for snap inspection. They dress like an ordinary person and they randomly ask passengers "show me your ticket please."
This patrol is run once a month.
If stealing train ride is found, a person must pay a substantial fine. The locals wouldn't do stealing train ride under such condition where there is a risk of being caught by a patrol who appears suddenly.
Having no train ticket gates is very comfortable and it is wise system which helps to get rid of stealing train ride by hiring a patrol.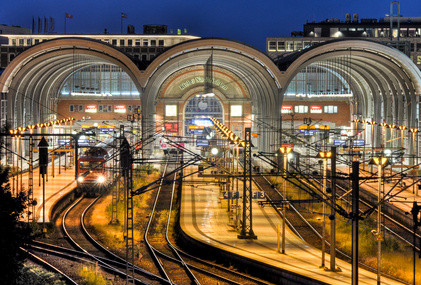 How much is a season ticket?
However, train fare in Germany is very expensive! Season ticket is also expensive.
For instance, a season ticket for adults which is effective for a month costs around 10,000JPY.
This season ticket can be used for all kind of public transportations such as trains and buses which run in Berlin city. The ticket price is the same between long/short commuting distance.
In Japan, commuting areas can be specified and a season ticket price differs depending on distance but in Berlin, it is a single price.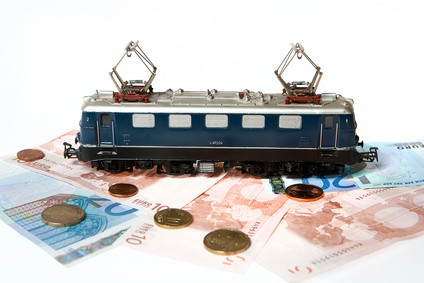 Go further by train♪
In Germany, taking bicycle on a train is allowed and even dogs can ride as well.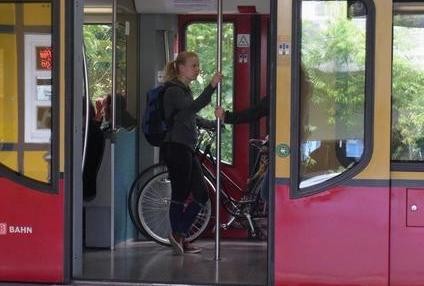 Put your bicycle on a train and got to a forest with a lake and enjoy cycling there.What a nice life! And dogs can go anywhere with their owners. In Germany, dogs are allowed to enter many places such as shopping and restaurants. Germany is a dog-friendly country.
Playing musical instruments on a train!
In Berlin, receiving tips by playing musical instruments on a train such as guitar, accordion, violin, flute is allowed. I often hear nice performances on a train. I feel that the country and its people cherish artists. Also, begging for money on a train is allowed.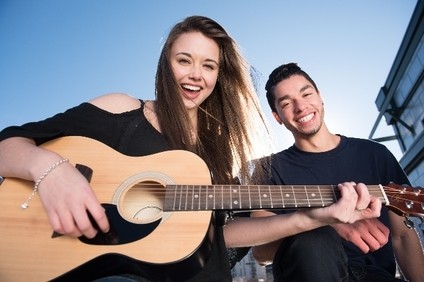 By looking at conditions on a train, we can glimpse the atmosphere and characteristics of countries.
In today's society, both in Japan and Germany, most people play with their smart phones on a train. I wonder if information is so important…
Iolley@Germany
---
Please also read iolley's other articles.
・What kind of Country is Syria? ~From Education System to Migration to Europe~
・Educational System in Germany
・Adults attend school activities with natural self! –School situation in Australia
・Lunch stands run by moms' volunteers in primary schools! School lunches in Australia
・Syrian Refugees who arrived in Germany
・Relay interview of iolley
Be sure to join moms interviewees.
Your voice will be delivered to moms all over the world.
Click here for interview form