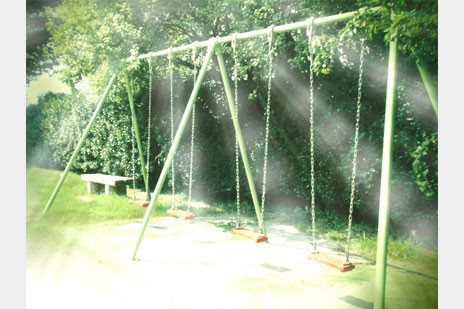 There are German idioms as follows.
"Eat breakfast like a king, lunch like a prince and dinner like a beggar"
"Out of three meals per day, two meals are for yourself, one meal is for a doctor"
(In other words, having two meals a day is the best and having three meals to help
hospitals making profit)
German people have a full meal at breakfast and lunch but they often have a simple dinner so-called "cold meal" which is no-cook meal.In Germany, it is often seen that mothers and children to play together in a park until late evening during summer time because mothers don't need to fix dinner they have enough time to spend time with their children.
It's pretty common here in Germany that simple meal is served on busy weekdays and
people enjoy well-prepared meals when they have enough time on weekend.
Many of you probably come up with sausages and beer when you think of Germany but
surprisingly, many German people would like to be a vegetarian and there are increasing number of people who actually have vegetarian eating habits.
And only a few items are available at meat sections of supermarkets.
At first, we purchased ground meat like we used to do in Japan but there are only two or three packages to be sold at supermarkets. When I am on waiting line at a cash register, I hardly see people to buy meat but they purchase only small pieces of ham.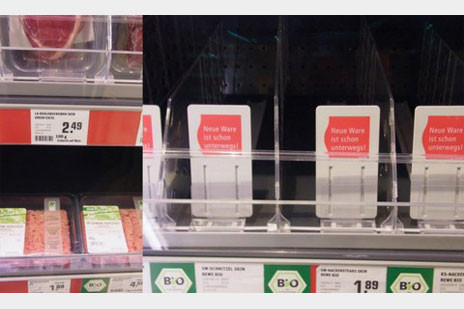 <Also, many people are interested in BIO (organic products) and there are many BIO shops. They cost a little more than regular products but the number of people who purchase organic products has been increasing.
Furthermore, health-conscious consumers who have concern about Leaky Gut Syndrome (LGS) which may be caused by wheat to choose breads which is made of spelt wheat and gluten-free products.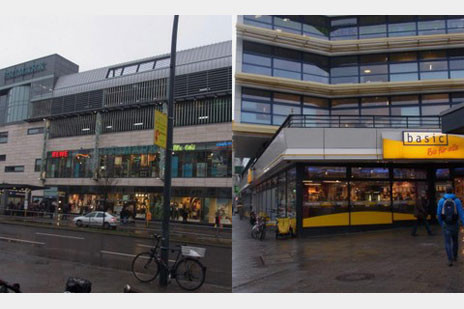 Because Berlin where our family live now is located in east side and also there are many immigrants from Russia, Poland, Turkey, and Muslim, eating habit here is simple.
Unlike Japan, you can hardly see young ladies to enjoy having sweets at patisserie shops here. Konditorei (patisserie shops in Germany) are places for pensioners to relax and enjoy each other's company.I often see young people to eat an apple or a bread on a train or a platform.
As stated above, what I learn and think from eating habits of German people are; food can be plain, simple and having 3 meals per day is too much. Although eating is one of fun parts of our daily lives, it is a waste if cooking takes much of your time and keeps you busy.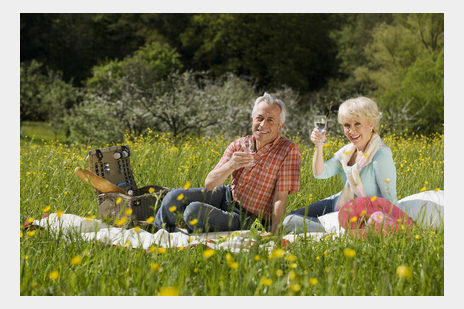 When thinking about our digestion, it is important for our digestive organs to rest sometimes.
I personally think that it is necessary to reconsider not to spend much time for cooking and not to have three meals per day in order to spend good and relaxed daily lives.
iolley@Germany
---
Please also read iolley's other articles.
・What kind of Country is Syria? ~From Education System to Migration to Europe~
・Educational System in Germany
・Adults attend school activities with natural self! –School situation in Australia
・Lunch stands run by moms' volunteers in primary schools! School lunches in Australia
・Syrian Refugees who arrived in Germany
・Relay interview of iolley
Be sure to join moms interviewees.
Your voice will be delivered to moms all over the world.
Click here for interview form