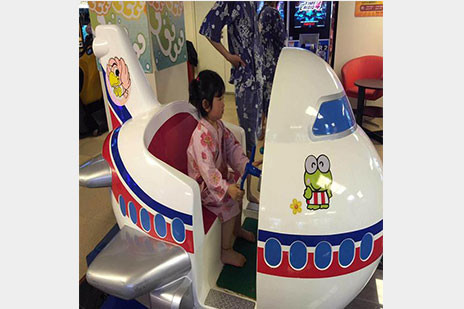 Q1.Where do you live?
Shanghai/ China
Q2.How old are you?
31 years old
Q3.How old is/are your kid(s)?
3 years old.
Q4.Please tell us about your family.
There is my husband, my daughter and me.
Q5.Are you currently working?
Yes
Q6.What is your job?
Office worker
Q7.What are your working hours like?
9:00-21:00
Q8.Does your partner help with child care?
Yes
Q9.How does your partner help with child care?
He bathes her and feeds her.
Q10.Who takes care of your children while you are at work?
My mother-in-law.
Q11.How do you relax after taking care of the children?
I sleep.
Q12.Do your children take any extra lessons after school?
( e.g. piano lessons, English lessons etc)
No
Q13.What kind of life skills do you think are necesaary for kids to have?
Independence and courage.
Q14.Do you do anything to develop those skills?
I conciously make her think for herself.
Q15.What makes you happy?
When I realize how big and healthy my child has grown.
Q16.In ten years, what do you think will be making you happy?
Peaceful world.
Q17.What makes you think "Working and taking care of a child is hard!" ?
When I am exhausted from both work and childcare, and don't have any time or energy to spare.
Q18.Do you have any trouble with your work? If so, please tell us about the details.
None
Q19.Do you have any trouble with taking care of your children? If so, please tell us about the details.
None
Q20.What is it that you value in child-rearing?
Time to spend with my child.
Q21.What activities do you want to do with your children?
(e.g. traveling, playing with them etc)
I would like us to play some kind of an instrument together.
Q22.Recently, what has made you the happiest?
We had a chance to go to a hot-spring bath together.
Q23.In your life, what do you think will make things easier or better?
I wish there were more places for kids to play. I hope we can have our kids play safely at places where safety is well considered.