We provide vaccination for the sake of children's health but what if they were illegal vaccines?
This is the latest news in China reported by P mama from China. Although this is the news in China, please don't think it's somebody else's problem, it could have been ours. It's probably necessary for us to pay attention to what is happening in the society and around the world in order to protect children's health and safety.
Illegal vaccines being used within 24 provinces and cities!
Moms in China were thrown into confusion by the article which was placed in a newspaper lately.
Surprisingly, illegal vaccines were used within 24 provinces and cities! A doctor obtained vaccines by unlawful means and inactivated vaccines were included in them and that were not kept in appropriate temperature. It was found that those illegal vaccines were sold within 24 provinces and cities including Beijing, Chongqing, Guangdong, Hebei, Inner Mongolia, Sichuan and Xinjiang-Uygur Autonomous Region.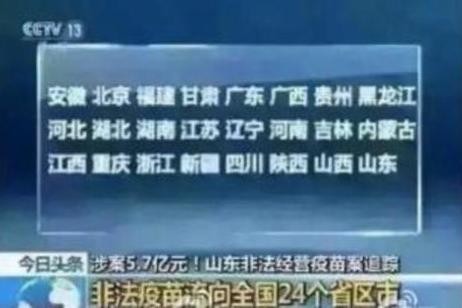 Some of these vaccines were used for infants and this irresponsible attitude would cause great harm for children in rudimentary stage and it is life-threatening.
Foods can be imported from overseas. What about medicines??
Fortunately, we live in Shanghai which wasn't involved in the vaccine scandal, but at the same time I sympathize the mothers and the children who were the victim of illegal vaccines. After the incident of the industrial chemical melamine being found in powdered baby milk in 2008, mom friends and I started to purchase powdered baby milk from overseas online for our babies.
We are able to purchase imported foods and commodities. What should we do about medicines? This is a matter of life that is the most critical than anything else which should be under the national strict control but how it was fallen into a person's hand? Where is a person in charge of supervisory?
My friends say that we would probably need to go overseas for vaccination in a half-jocular spirit.
As my daughter is growing, she requires less vaccination. But what about children in the future? What our children can do in their future?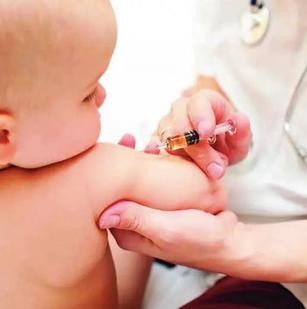 Safe environment for our children!
Since the one-child policy ended, it became easier to have a second child but raising children may be difficult. No mothers would want to have a baby under the environment where there are unsafe foods or medical treatment.
Moms in developed countries have been thinking about how they can create a good environment for children, to provide more healthy foods for children and to provide opportunities for children to feel the nature more often.
However, we suddenly revert to the time when we always worried about foundation of life such as safe environment for children's growth.
Although we live in a high-rise apartment and we use developed subways, the environment for children is completely separate thing from them.I am really worried whether our children would be provided safe foods and acceptable
medical treatment.
P@China
Thank you, P!
Be sure to join moms interviewees.
Your voice will be delivered to moms all over the world.
Click here for interview form