What comes to mind when you hear "Terakoya"?It became widely common in Japan in the Edo period.To know about Terakoya might give us some sort of tips for child education.
What kind of place is Terakoya?
Terakoya were educational institutions that taught reading, writing and calculation using abacuses to commoners which became popular in the Edo period (around 1603-1867).
They were independently operated and there were no support nor intervention by Bakufu (central government) nor the Hans(local governments).
To trace the history of Terakoya, older one can be found in Muromachi period and it is said that they were called "Terakoya" because they began in Buddhist Temples where masters taught pupils.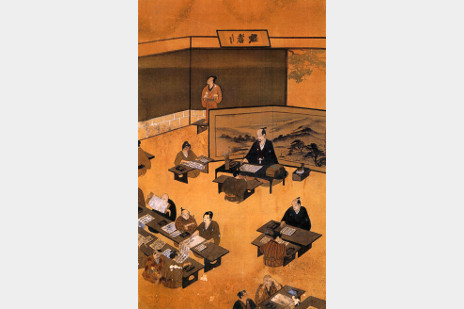 Now, looking at the number of Terakoya, surprisingly there were 4000 of them in Edo (currently Tokyo) and 15,000-20,000 in nationwide in the end of Edo period.
Furthermore, Terakoya attendance rate in Edo period reached 70-86% around 1850, much higher than enrollment ratios found in Europe at the time.
Data shows that attendance rate in large industrial cities in the United Kingdom were 20-25% in 1873, 1.4% in France in 1793(primary education was compulsory and school free was free of charge), 20% in Moscow in 1920.
It tells how people in Edo period were enthusiastic about child education.
As a result, literacy rate of adult males in Bakumatsu (the final years of the Edo period) reached over 70%.
In comparison to this, literacy rate in London at the time were 20% and it was below 10% in Paris.
Terakoya achieved a degree of result unprecedented in the world.
What are differences between Terakoya and current primary schools?
The following table shows difference between Terakoya and current primary schools.
Looking at Terakoya, its scale, enrollment age, length of school years, the number of students in a class are almost the same as current primary schools.
Although lesson hours of a day at Terakoya seem shorter than current primary schools, there is no big difference between the two in total lesson hours since Terakoya have less holidays than current primary schools.
The differences are that who teach classes, curriculums and costs.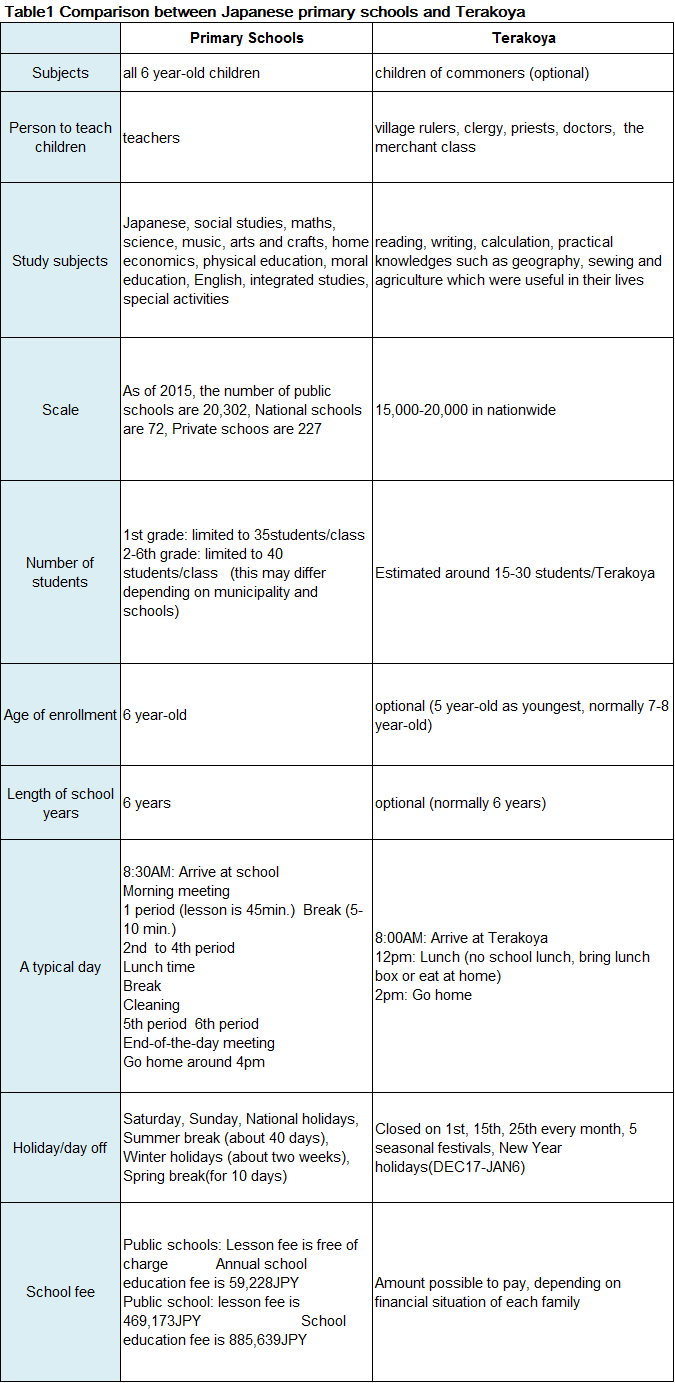 Volunteer teachers
Surprisingly, people who taught children in Terakoya were professionals such as village rulers, clergy, priests, doctors, and the merchant class.
Besides working in their professional fields, they taught children. Teachers at Terokoya were called Oshisho-san (masters) and most of them were volunteers and they received only small amount of money as lesson fees.
But why there were such large number of volunteer teachers who have greatly influenced the boost of the popularity of Terakoya which spread over 15,000 Terakoya nationwide.
Because Terakoya teachers were listed as a person engaged in an intellectual occupation on their family register even though some of their actual social positions were the merchant class and also they were called "masters" as the title of respect and recognized as men of virtue.
Masters weren't necessarily materialistically wealthy but they were deeply satisfied with the fact that neighbors highly appreciated and respected them.
Today, to become a teacher, it is required to take University teacher-training courses to get a license and also you must pass the teacher employment examination.
And of course being a teacher as a primary occupation.
Complete custom-made and one on one lesson!!
Study subjects in current primary schools are fixed and all students learn under the same curriculum.
In the meantime, children at Terakoya were taught primarily reading, writing, calculation but also practical knowledges such as geography, sewing and agriculture which were useful in their lives.
After basic leaning, instructions for specialized subjects and disciplines were given by using many different textbooks depending on children's family backgrounds (peasantry, merchants, artisans) and children's interests.
Masters select the best suitable textbook for each child from large volume of books.
Each child was given different kind of textbook and study subjects and methods were flexibly changed depending on children's age, their interests and possible future professions in reference to their family backgrounds.
Terakoya provided complete custom-made and one on one lesson.
What are our needs in education?
Even today, dedicated teachers give up on their holidays and private time to teach their children.
It has been much debate and trials and errors over and over, in regards to education system.
Child education is critical subject all through the ages.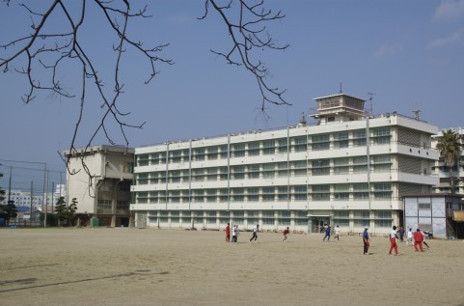 Social backgrounds of Edo period and today are different so it is not possible to assert which system is better than the other. However, I personally felt that I would like to go to Terakoya if they still exist.
The essence of education is for students to acquire knowledge and also to learn the way of life under their admired teachers.
I would like to continue to consider what future education ought to be while learning from the old days.
【Bibliography】
・市川寛明・石川秀和.図解 江戸の学び河.出書房新社.2006
・伊勢雅巨.国際派日本人養成講座 花の江戸はボランティアで持つhttp://www2s.biglobe.ne.jp/nippon/jogbd_h10_1/jog030.html
・江戸が知りたい。東京ってなんだ!?https://www.1101.com/edo/2006-03-10.html
・寺子屋http://www.geocities.co.jp/Bookend/4373/vol_033.htm
・文部科学省 学校基本調査.平成27年度http://www.mext.go.jp/component/b_menu/other/__icsFiles/afieldfile/2016/01/18/1365622_1_1.pdf
・文部科学省 現行学習指導要領・生きる力http://www.mext.go.jp/a_menu/shotou/new-cs/youryou/syo/
・文部科学省 子どもの学習費調査.平成26年度http://www.e-stat.go.jp/SG1/estat/Xlsdl.do?sinfid=000031350717
・小学校での1日の生活http://www.pref.aichi.jp/kyoiku/gimukyoiku/singikai/youji/ho-kokusyo/pdf/P55.pdf
・公立義務教育諸学校の学級編成及び教職員定数の標準に関する法律http://law.e-gov.go.jp/htmldata/S33/S33HO116.html
by Shoko@Japan