One of traditional culture, Japanese-Origami. Many of you probably have experience making cranes and paper balloons with your child. Origami culture is now spread to the world. Let's review wonderfulness of Origami!
What did you make with Origami?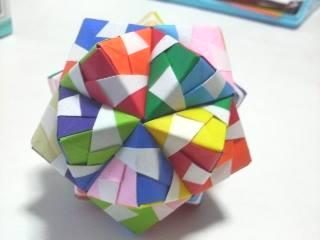 Although level of interaction with Origami may differ by gender or generation, there may be many adults today and in old days who have played with Origami in some way in their childhood.
My childhood memory is to collect different patterns of Origami, to show and to exchange it with friends.
I always made Kusudama, decorative balls which are composed of variety of units. It is now a very nostalgic memory.
Now I am a mother. My son and I enjoy making throwing knives and paper planes to compete how far it can fly. We refer to an Origami book how to make objects and I sometimes have difficulty following instruction… and my children sometimes lose their temper and tell me, "I cannot do it. Please do it for me!" But still we are absorbed in playing with Origami and time flies while we play with it.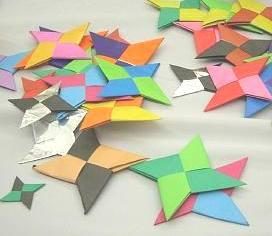 Many people may think that Origami is somehow good for children. Now, let's take a close look at "wonderfulness" of Origami.
History of Origami
According to literature, Japanese Origami began with "folding paper" which has deep relation with "Washi (handmade Japanese paper)."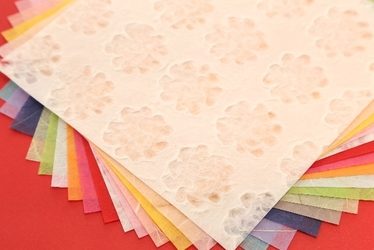 Japanese "Washi" has no equal in the world, it is flexible as not being torn by holding or stretching and it is beautiful. Also, Washi has produced a variety of cultures.
Washi was originally used for religious services and offerings to the gods were wrapped with Washi.
In Muromachi period, paper wrapping has become one of manners and it was established
as festival and practical goods in Edo period. Origami was handed down as discipline of women, after a time it has become popular play among children of common people, and then it was used for kindergarten/primary education in Meiji period.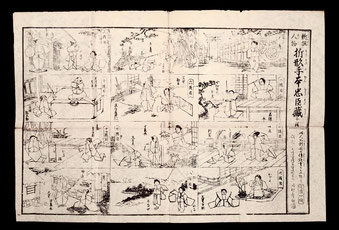 By「Tokyo Origami Museum」
Cultivation of Ability
When thinking about abilities in which we can learn from Origami, many people would come up with manual dexterity, regularity which is to "fold" Origami in order and figure recognition ability.
Full of creativity would be cultivated if we think outside the box and create objects with own idea rather than making prearranged objects.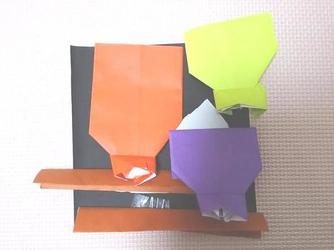 I often see children to teach each other. "Which way should I fold it?" "How do you do it?"-"No, watch how I do it." Children earnestly play with Origami. They can also learn "ability to teach others" throughout Origami!
In recent years, Origami gets attention of geometry field. When I hear words like an octahedron or a regular icosahedron, it is less than convincing but I remember making a lot of beautiful Kusudama (decorative balls) with Origami when I was in a primary school.
According to literature, it is said that there are various efficacies such as making polyhedrons with Origami helps spatial perception and understanding a formula of volume by process of folding Origami. It is amazing!
Let's have relaxing time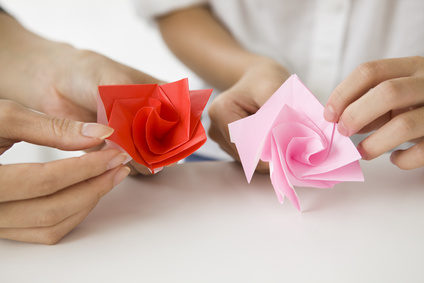 "Origami" - A plaything which is cheap, able to get almost anywhere, easy to carry. In addition to aforementioned efficacies, I think that Origami can be great communication tool for parent and child and also perfect tool for international exchange.
Children nowadays acquire various accomplishments and they lead a hurry-scurry life. It may be important to try to have relaxing time and enjoy playing with Origami.
【List of references】
・Tokyo Origami Museum (NIPPON ORIGAMI ASSOCIATION)
・Origami wa naiteiru by Nakataro Kobayashi, Kazuo Kobayshi
・Sugoizo origami-Introduction by Hisashi Abe
・Origami de takusan no egao- the story of Saburo Kase, blind "Ambassdor" by Eiji Tajima
By saya
Please also read saya's other articles.
・Relay interview of saya
Be sure to join moms interviewees.
Your voice will be delivered to moms all over the world.
Click here for interview form