Going to a pharmacy instead of a hospital when having a cold!
It has been a year and half since I moved to Germany. Beautifully decorated balconies with flowers, nice houses and apartments catch my eyes when I walk around the city. One day, I noticed there is something that I hardly see here. That are doorplates of hospitals which we can find almost anywhere in Japan.
Where are hospitals? Are there only university hospitals available? I asked German people about this.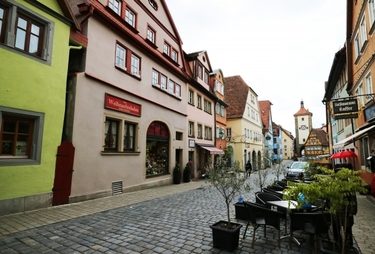 Streets of Germany Rothenburg
Unlike Japan, German people do not go to a hospital immediately when they have a cold. They first go to a pharmacy. Pharmacies in Germany are similar to dispensing pharmacies in Japan which adjoin hospitals and prescribed medicines are provided.
They are called Apotheke (pharmacy) and you can find them everywhere in Germany.
The capital letter A is written on doorplates which is conspicuous. When German people have a cold, they go to an Apotheke and purchase a medicine. They go to a hospital if they don't feel any better after taking a medicine.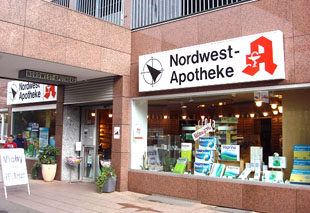 Small Apokete neo fist Institute in in Frankfurt northwest of residential areas(http://www.neophist.co.jp/)
An Apotheke plays a role as a community health care information and they can introduce hospitals close to them in accordance with symptoms. They also provide consultation for patients. It is reliable because advices are given from pharmacists! I am interested in homeopathy and I visited an Apotheke to ask if there is a doctor who can prescribe homeopathy nearby and they provided the address and the phone number of a doctor.
You can also purchase homeopathy, flower essences, herbal tea and supplements at Apotheke. The quality of supplements and herbal tea are better than what you can find at drugstores and they are reliable.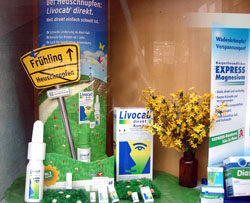 Show window Neo Fist Institute of Apokete(http://www.neophist.co.jp/)
Where are hospitals?
Aren't there "reliable local family doctors"? I walked around the city to looking for a doctor…there was the small doorplate placed next to the entrance and the name of the doctor and consultation hours were written on it.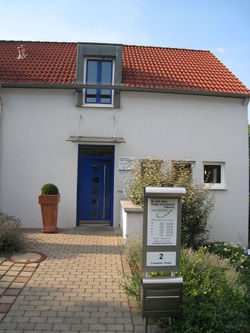 Ordinary hospital Take notes in Germany of a house in the city(http://take-note.blog.jp/)
It is hard to find a doctor if you are new to Germany. Really hard to figure out what is written. Also it is hard to see from outside if there are any patients. It looks like a somebody's hose.
Having plenty of rest works the best!
I have seen full of children in a waiting room to see a doctor at ENT in Japan. I have also seen mothers and children who have an appointment were waiting to see a pediatrician. Our family have the same experience.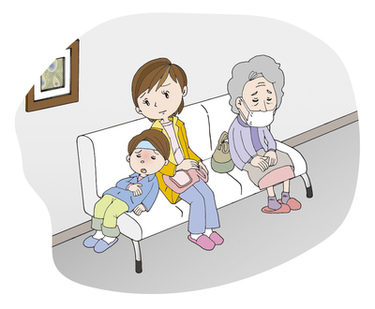 It is normal for hospitals in Japan to place a huge doorplate with a name of hospital and specialized fields written on it. Why are hospitals in Japan so crowded? When you feel that you are coming down with a cold, you go to a hospital. When your child develops otitis media, you would rush to a hospital immediately. I feel that many people rely on hospitals.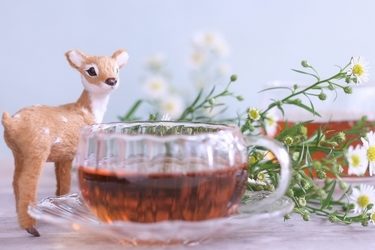 When people have a cold, they drink herbal tea and have plenty of rest in Germany. And they go to an Apotheke for advice if necessary. Then they go to a hospital if they don't feel any better. In other words, they go to a hospital as a last resort or in case of emergency. That is why hospitals in Germany are not crowded as Japan.
People in Germany have plenty of rest when they have a cold because they know the importance of self immune system. I personally feel that Japanese people rely too much on doctors and prioritize commercialism.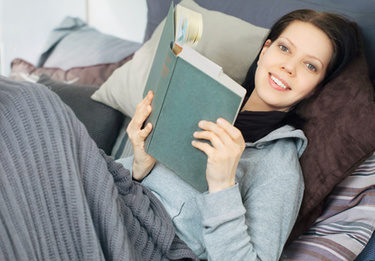 Iolley@Germany
Be sure to join moms interviewees.
Your voice will be delivered to moms all over the world.
Click here for interview form