Speaking of Mongolia, many of you would come up with great plains.However, the progress ofscience and digital lifestyle are also happening in this country.The mom from Mongolia kindly shared how things changed from her grandmother's generation.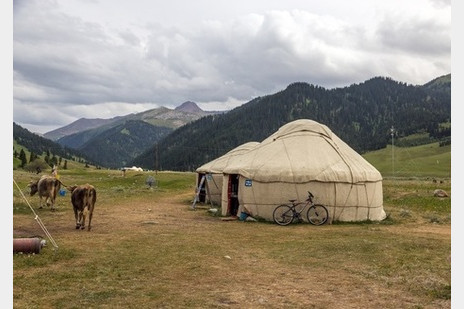 To great plains in several kilometers away
How was the life of Mongolian children? I would like to start with my grandmother's generation.  My grandmother has lived as nomads when she was about my age and she often helped milking of livestock.
She walked several kilometers away from home every day along with vagabond livestock such as sheeps in order for them to have grasses. She carried some homemade dairy products in the pockets of Deel (Mongolian native dress) and ate them when she was hungry which gave her an energy to walk such long distance each day.
She mainly ate the dairy product called аруул which was made of milk and they were hard and white like cheese. They were delicious lunch for her especially during Summer.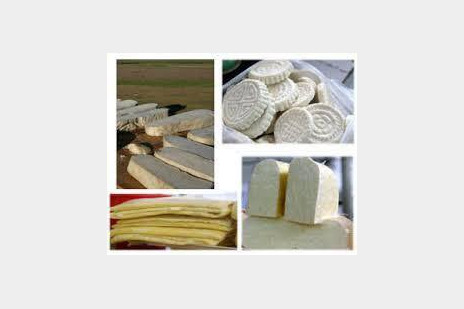 She sometimes went out with children of nomads in neighborhood and they played in a river or played with stones during a day and they returned home around sunset while taking care of sheeps.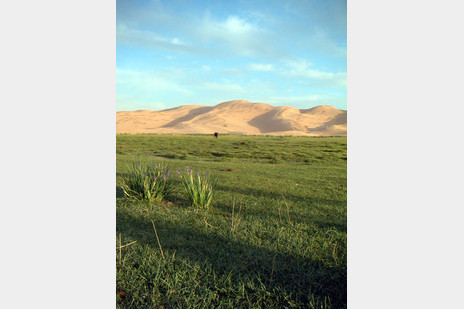 When I came home starving, home cooking meat dishes were waiting for me.On the contrary, children in the present keep eating meat dishes all day long. I often discuss with my grandmother that "It's not good for their health. I am worried if they will be able to learn vigorous and healthy customs of lifestyle in the future."
And there were no schools in the provinces when my grandmother was a child so most children didn't go to school. It was typical to live with their parents and support them.It is said that when the country was medically, scientifically undeveloped around 1900,Mongolians built up their strength by helping housework, they had great body shapes and lived with full of energy. And also foods, living in mother nature and being friendly with their livestock were one of good customs of nomads.
The spread of school education
Education system was already established in my mother's generation.At the time, most children went to schools. A new school term starts on September 1 in Mongolia.When a new school term started, children of nomads went to a town and studied hard while staying in a dormitory or staying with their relatives.
Also, the spread of TV in Metropolitan area started in this age. But the government-operated TV station provided only one channel and a program started in evening at the time so children mainly enjoyed playing outside as before.Ice skating and sledding on frozen river or lake were popular during Winter.Children also played basketball, volleyball and Mongolian wrestling inside where they could learn how to communicate with each other thru playing.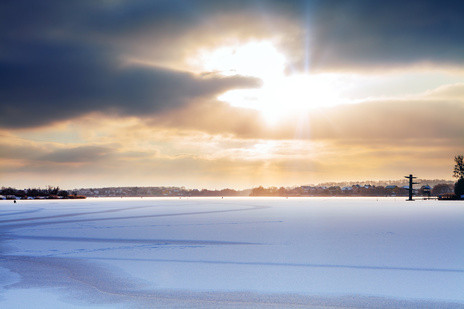 Our lives were settled,but
Now, looking back my childhood.When I was a little, I played street basketball with my classmates and friends in neighborhood almost every day during Summer. I have spent 1 to 2 hours playing in school with my friends after school.
After I came home, I worked on my homework, helped housework and then watched TV after dinner. I played chess and traditional Monglian game using the shagai pieces(anklebone of sheeps or livestock). This is how I spend my childhood.
I listened carefully to what my parents told us and I tried my best to be a good child for them.In a sense, I had my freedom restricted.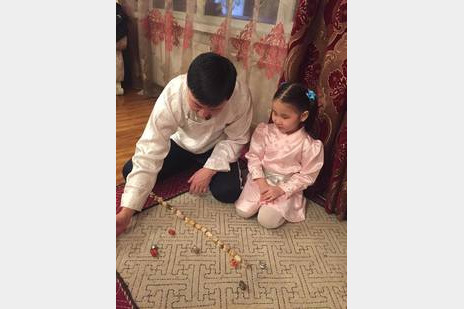 My thoughts in convenient lifestyle
And my daughter who is 4 year old now.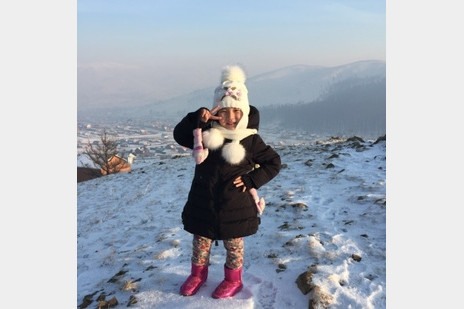 To compare with my childhood, children in the present who live in the age of significant development of technology are forced to live under digital environment. There are TV, PC, iPad, etc. variety of such items at home. It seems to me that radio wave brings bad influence to children at all times.
Today, the number of children who play outside are on a downward trend in Ulaanbaatar.Most children spend time at home playing games on PC, playing with parents' smart phone or watching movies on iPad.
There are many cars running in town and the present environment is becoming very dangerous for children.I strongly feel that we as adults and parents must to create child-friendly environment, to extend correct knowledge and to protect our children from now on.
By  Bororutoya@Mongolia