Shoko san
began to take an interest in "what to eat" after she gave a birth to a child.
She made a new discovery while searching for traditional "food." Please tell us about your new discovery!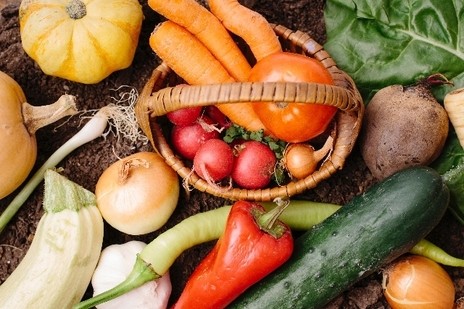 What do you eat in your everyday life?I try variety of ways for my child to eat as much as possible such as learning new recipes, using ingredients which are said to be good for our health, buying some ready-to-eat dishes and also going out to eat.
Our eating habit and priorities are different from each other.
When I was a single, I wasn't good at cooking so I often went out to eat and hardly cooked at home. However, after I got married and gave a birth to a child, I started to pay attention to what to eat each day.
As I learned about dietary in my own way, I found what is suitable dietary for our body is to eat products which are produced in where we live. Let me introduce traditional dietary habit in Fukuoka where I live!
Traditional Dietary Habit in Fukuoka Prefecture-From the end of Taisho Period to The Beginning of Showa Period
When talking about "Dietary Habit in Fukuoka Prefecture", it varies from place to place but "Mugimeshi" (barley mixed with white rice) were served in most areas which surprised me. For instance, daily meals in "Hakata" was basically Mugimeshi, soup and pickled vegetables. In addition to them, dishes shown in the picture was staple dishes.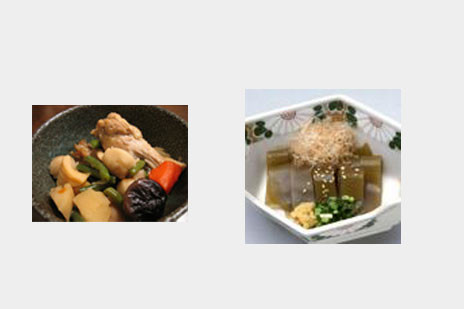 And the dishes of the seasons
In Spring: Shirouo no Tamagotoji (egg scramble with small transparent fish)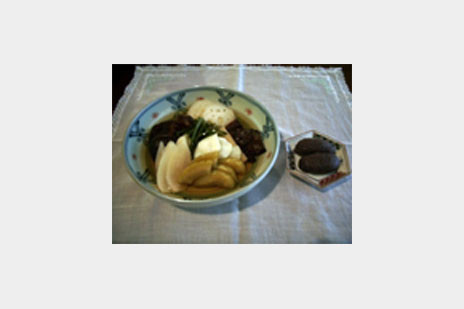 In Summer: Acharazuke (pickled vegetables made with chiles and sweetened vinegar)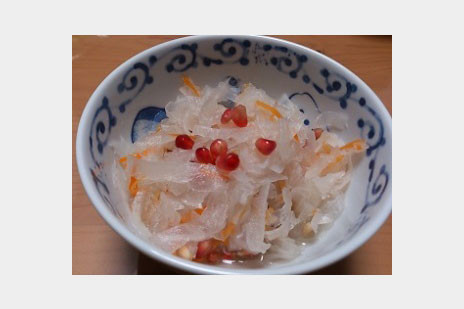 In Autumn: Zakuro Namasu (Pickled Japanese white radish and pomegranate)
And main event in Winter is to make Takuan-zuke (popular traditional Japanese pickles made from daikon radish)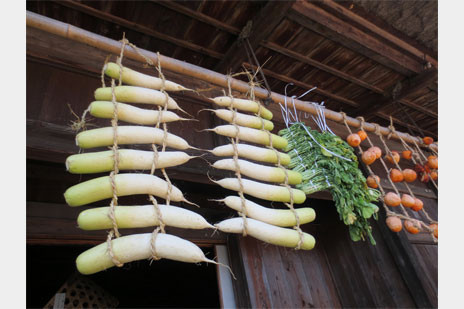 It was the custom in Fukuoka area in which Kazunoko(pickled Herring roe), Hagatame(hard food which were served to babies for their health and long longevity), Kuromame(black soy bean simmered in a sweet and savory sauce), Hakata-Zoni(traditional Japanese New Year's soup) are served on January 1st and keep rice-cake offering from January 1st until January 3rd and then cook them on January 4th as Zosui(like risotto).
And Nanakusagayu (Nakakusa means seven greens, and Kayu/Okayu is rice porridge) is served on January 7th.
Things I think about after searching meals of old days
Basic dietary were primarily Mugimeshi, soup and pickled vegetables. Although vegetable Nimono(Japanese dish that typically consists of one base ingredient that is simmered in shiru stock) and fish dishes were served in some areas, only dishes which contain meat are basically Gameni(simmered root vegetables with chicken) and Kashiwa-meshi(chicken rice).
Gameni dish contains more vegetables than meat and Kashiwa-meshi is rice based dish. It tells that meat dishes were hardly served in old days.The dishes of each season are clearly wonderfully different.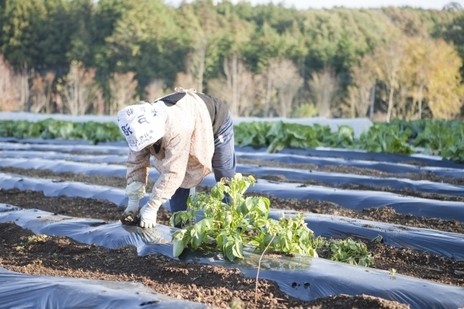 Seasonal foods, events in areas, women busy with cooking, change of health condition in each season, all of them seem to be reflected to what they eat.People in old days valued and put more energy on what they eat.
Looking at people in old days, their dietary habit was simple and frugal. This gives us an opportunity to look back upon our dietary habit today.Today, we can get almost anything at supermarkets, department stores or by mail order no matter where we live or season and also easy to have delicious dishes at restaurants.
I personally feel that we gradually alienate from seasonal foods such as "what kind of foods are produced" "what taste best in each season" in areas we live.Because we live in the time where we have easy access to almost anything, I would like to choose foods which are produced in the area I live and to eat seasonal ingredients as much as possible and to transmit it to my child.
It would be better to reconsider what is necessary to eat for ourselves.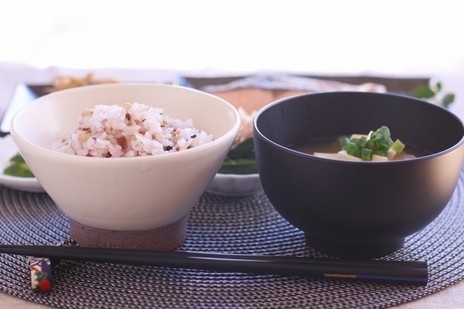 【List of references】
・"The complete works of Dietary Habits in Japan" by Masao Nakamura
・"Dietary Habit in Fukuoka" by Rural Culture Association Japan in 1987:Gameni
・goo dictionary:Okyuto
・So-net:Shirouo no Tamagotojiby Otaya Soy Sauce:Dietary Culture of Hakata
By Shoko@Japan
Be sure to join moms interviewees.
Your voice will be delivered to moms all over the world.
Click here for interview form