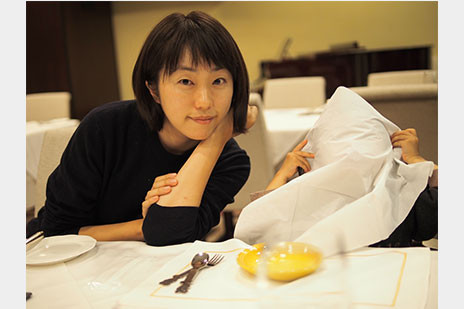 Q1.Where do you live?
Chiba, Japan
Q2.How old are you?
35 years old.
Q3.How old is/are your kid(s)?
3 years old.
Q4.Please tell us about your family.
My husband, 1 daughter, and me.
Q5.Are you currently working?
A little.
Q6.What is your job?
Sales assistant, organizing parent-child events
Q7.What are your working hours like?
週3の子ども預けている時間(10-12時)や昼寝中、深夜も少々
Q8.Does your partner help with child care?
Yes
Q9.How does your partner help with child care?
-He takes our daughter out on weekends to make free time for me.
-He prepares breakfast for the child when I am still asleep in the morning.
-He can do just about everything ordinary, including bathing her, putting her to sleep, etc.
Q10.Who takes care of your children while you are at work?
Teachers at the nursery or my mother.
Q11.How do you relax after taking care of the children?
I sleep! I drink alcohol! I enjoy my free time!
Q12.Do your children take any extra lessons after school?
( e.g. piano lessons, English lessons etc)
Swimming and gymnastics (she has classes at her day-care center).
Q13.What kind of life skills do you think are necesaary for kids to have?
To be able to think and act for themselves, creativity, flexibility
Q14.Do you do anything to develop those skills?
I am planning to have her make her own choices and think for herself…
Q15.What makes you happy?
When I am eating something delicious with the family.
Q16.In ten years, what do you think will be making you happy?
A world where everyone can do whatever they want more freely. (Those who want to concentrate on childcare or those who want to balance their lives between childcare and work can choose their ways.)
Q17.What makes you think "Working and taking care of a child is hard!" ?
-When there is something that has to be done while my child is around.
-My daughter always disturbs me or becomes upset when I sit in front of the computer.
Q18.Do you have any trouble with your work? If so, please tell us about the details.
I want to do something new for myself, but haven't found what I want to do yet.
Q19.Do you have any trouble with taking care of your children? If so, please tell us about the details.
I want her to start helping me with the housework! She is very picky about what she eats.
Q20.What is it that you value in child-rearing?
Telling my child I love her. Waiting for her to grow up.
Q21.What activities do you want to do with your children?
(e.g. traveling, playing with them etc)
I want to travel around more, do camping, and a bit more of cooking.
Q22.Recently, what has made you the happiest?
-I finally came to an agreement with my husband about the long-planned renovation of our house.
-My daughter was always crying at her swimming lessons, but recently, finally started to say "it's fun!".
Q23.Is there anything you wish you should have done?
I wish I could choose my working time (or workload) more freely. For example, while you are young, you may want to work intensively, even late until midnight. We should be able to choose, not force everyone to work less. If we could be evaluated depending on the results or the amount of time, it would be fair.