Hi.
I'm Miyo in Hara village, Suwa County, Nagano Pref.
I don't know when the sky became high, autumn came step by step.
You've gotta e exhausted by the kids' Summer vacation, aren't you?
Long vacations change kids' daily rhythm so it's hard for Mums everywhere.
Also schoolchildren have homework…
Actually, in Hara village, summer break is very short.
The same thing is said in all of Nagano Prefecture and compared with other prefectures in Japan, the summer vacation in Nagano is shorter.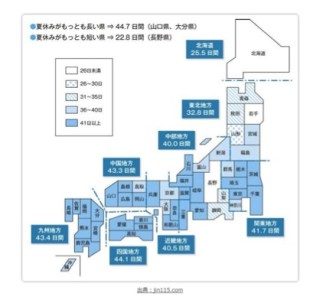 (Picture was borrowed from jin115.com)
The prefectures with the longest summer vacation are:
→ 44.7 days (Yamaguchi, and Ooita Pref.)
The prefecture with the shortest summer vacation:
→ 22.8 days (Nagano Pref.)
There are various opinions on the reason; maybe it is because Nagano used to have a rice-planting holiday, and even after this tradition was gone it didn't change, or it is be-cause Nagano aims to be an educational prefecture.
But, it's true it's short.
However, in Hara village, in the beginning of the second term after summer holiday, I can somehow feel the end of summer and it has gotten cool mornings and evenings.
Well, in Hara village, my house is located on the top-side of a mountain, so firewood stove is the norm for heating the house. The house structure is such that a single wood stove can heat the whole house.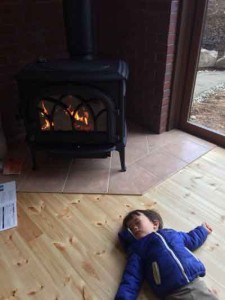 A wood stove in our house. It was so pleasant that my second son fell asleep while lis-tening to the instructions on how to use it.
One year passed after we moved. In the summer, our family started to prepare firewood for the winter with the whole family.
First, making woodyard.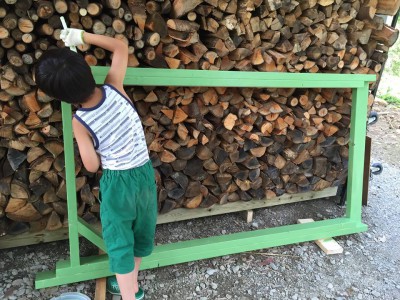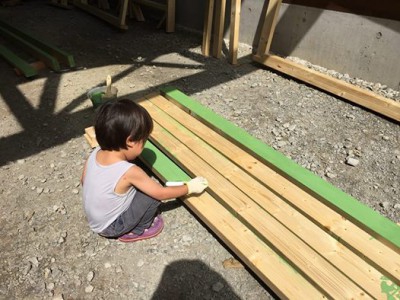 My sons painting on wood. Pretty good.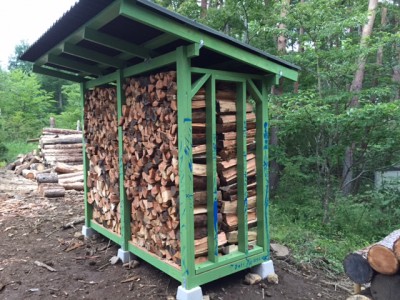 Now it's done! It's amusing that there is scribbling on it before we use it.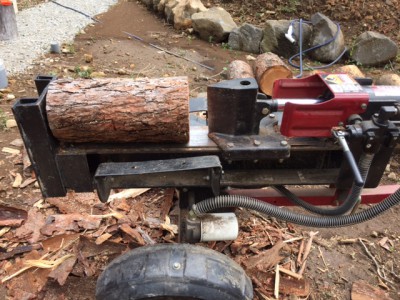 I couldn't chop wood with an ax but split it with a machine I borrowed.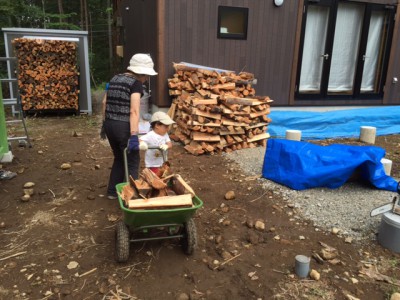 My son carrying wood with his grandmother.
There are lots of villas in Hara village, so during summer break there are so many people we can't compare with an ordinary day.
The places I visit everyday, such as the vegetable section, the supermarket, the hot spring , it's crowded everywhere.
There are some events everyday, such as the Takahara farmer's market, which is a delightful atmosphere.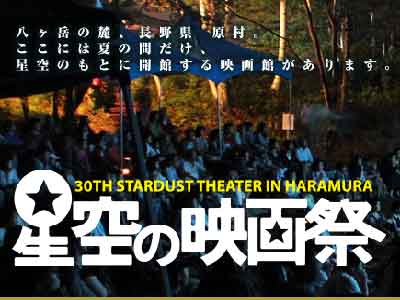 The open-air film festival is splendid, I recommend you come at least once.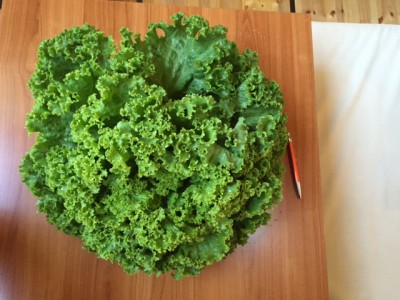 In Takahara farmer's market, we can get big fresh lettuces, many kinds of vegetables, specialty jams and so on.
Unbelievable as it may seem, the car park is full.
Our family usually don't go out in such a day and spend our time taking it slow in our house ,doing things we can't do most days.
At times like this that the family do stuff together, everyone does their own part and we speak under the sun about things we don't usually discuss; is pretty awesome.
Now that summer is almost over, in a way I feel like my children have matured a lot.