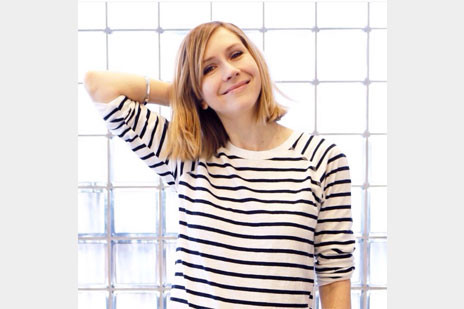 Q1.Where do you live?
Tokyo
Q2.How old are you?
36
Q3.How old is/are your kid(s)?
3
Q4.Please tell us about your family.
Husband, son and me
Q5.Are you currently working?
Yes
Q6.What is your job?
CBO
Q7.At what times do you work?
From 9:00 to 18:00
Q8.Who takes care of your children while you are working?
Japanese day care
Q9.Does your partner help with child care?
Yes
Q10.How does your partner help with child care?
He takes care of the house, cleans and cooks.
He takes care of our son when I have other plans (work, going out with friends, some personal time)
Q11.How do you relax after taking care of the children?
I do yoga, watch movies, take bath and meet my friends
Q12.Do your children take any extra lessons after school? Ex) piano lesson, English lesson, etc)
Sometimes mommy-baby English circle
Q13.What kind of life skills do you think are necesaary for kids to have?
Confidence, curiosity and the sense of safety are the most important things for my son in my opinion.
Q14.Do you do anything to develop those skills?
I am there for him every time he needs me but when he learns something, I never help unless he asks for it.
I always explain things to my son even if it wears me off.
I tak all the time and when I don't know something he asks, I look it up.
I always talk to him like he is a grown up and explain things like I would to a grown up.
Q15.What makes you happy?
Knowing my family is happy, having the sense of fulfillment and achievement.
Q16.In ten years, what do you think will be making you happy?
The same thing.
Q17.When do you think working/house work and child care is hard ?
Sometimes it's hard to switch gears after work and it's hard not to see my child all day. I miss him.
Q18.Do you have any trouble with your work? If so, please tell us about the details.
I love my work
Q19.Do you have any trouble with taking care of your children? If so, please tell us about the details.
Sometimes it's hard to be firm when I teach and it's hard to be patient and let my son figure things out on his own.
I always want to help. I also spoil him a little bit because seeing his unhappy face is hard.
Q20.What is it that you value in child-rearing?
My ability to be there for my son, him having enough sleep for his age, good daily routine, healthy diet, opportunities for growth and exploration.
Q21.What activities do you want to do with your children? Ex) traveling, playing with them, etc)
I want to provide him with opportunities to explore everything from music to sports.
I want him to follow his curiosity and try various things.
Q22.Recently, what has made you the happiest?
When my son said he led me out of blue.
Q23.What do you want to have the most now? (Environmentally, emotionally,etc. all included)
I want for all children to be healthy and happy,