The number of communication with babies and mental development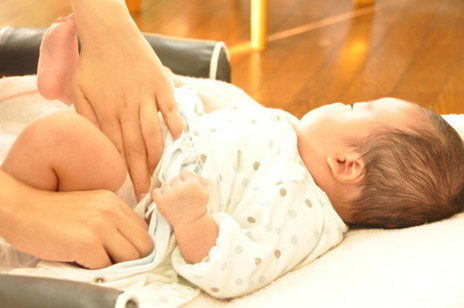 Babies feel uncomfortable when their diapers get dirty and they express emotions by crying. After mothers change their diapers, babies' uncomfortable feelings will shift to comfort. As many times the cycle of "uncomfortable→cry→mother care→comfort" are repeated, emotional bond between mothers and babies will become stronger.
This is called "Attachment." Once attachment is formed, babies are able to develop a feeling of trust toward human beings. It is said that if attachment is firmly formed during early infancy, it will give quite good influence on the development of children's body, mind, intelligence, mentality, and they will be able to develop good relationship with others when they become adults.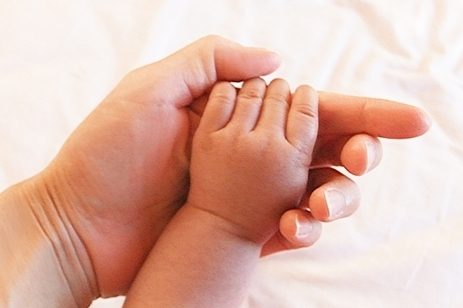 Recent disposable diapers "don't leak even keeping it on for 12 hours" so babies don't feel uncomfortable after peeing only at once. Also mothers won't notice when babies pee and mothers can figure out when to change diapers "because diapers get heavier."
Why is the number of diaper change so important? 1 additional diaper change per day can be considered as 1 additional communication time with babies which is calculated as 365 additional times per year. 2 additional diaper changes per day equal to 730 communications, 3 additional diaper changes per day equal to 1095 communications in a year. It makes perfect sense that the number of communications with babies will give huge impact on their mental development.
Giving more stimulations is the better for the development of babies
Let's dig into advantages of cloth diapers from an aspect of the development of babies.
From the moment babies are delivered to this world, they grow while receiving various stimulations from the outside world. It is said that giving more stimulations would build a lot of networking of nerve cells. Conversely, a little stimulations create small amount of networking of nerve cells.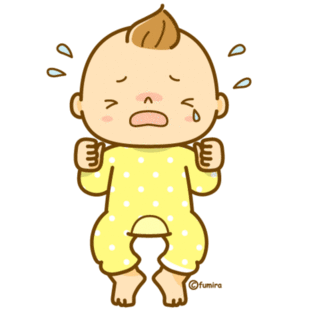 Using cloth diapers will create a lot of opportunities to give stimulations to sensory organs of babies. Because babies are able to have various senses directly from cloth diapers such as wetness after peeing, warmth, lingering moisture after poop, and odor which they would feel less with disposal diapers.
All stimulations are learnings for babies and they will play critical role for the development of babies. Being able to keep baby' bottom dry is a happy feeling from adult's perspective, however it takes away opportunities for babies to learn through their sensory organs.
For the sake of children and the Earth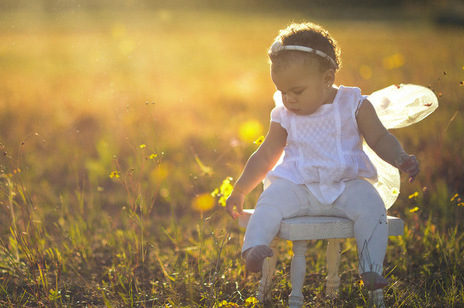 I use disposal diapers to my child when we go out or we are on traveling so I understand its wonderfulness and convenience. At the same time, I feel that there are huge advantages of using cloth diapers such as an aspect of encouraging the development of babies, reducing wastes and protecting natural forests.
In fact, people often say that my child is calm and loves to laugh which is probably because I raise my child with cloth diapers.
We tend to think that changing diapers is a pain in the neck. However, if we think of changing diapers as it has close relationship with child's development and saving natural resources, our attitudes toward changing diapers may change.
Please check cloth diapers at a store and try to feel it!
【Reference】
Disposable diapers statistics summary by Osaka Prefecture
Causal relationship between disposal diapers and felling number of trees, and why Kocchi (the reporter) started to use cloth diapers were introduced in "Cloth diapers are good for babies and it is environmentally friendly!! (prequel)/Japan."
By Kocchi
Be sure to join moms interviewees.
Your voice will be delivered to moms all over the world.
Click here for interview form