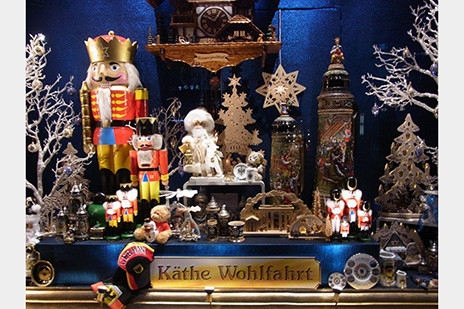 Advents Calendar
Christmas started on the 29th of November in Germany this year.November 29th is the Sunday closest to November 30th, which is 4 weeks before December 24th.That is why advent calendars start on this day.
There are Christmas markets that start before this day, and advent calendars are sold at shops way before, and the whole city starts to turn into Christmas atmosphere from the middle of October.
Halloween seems to be forgotten.Advent calendars, a German tradition, have started spreading to Japan recently.Kids enjoy opening each window of the calendar everyday, until the 24th of December.There are calendars with chocolates inside each window.
Christmas in Germany/GermanyAnother Christmas
In Germany, we have another day to celebrate Christmas; December 6th.It is a day Saint Nicolas comes.Saint Nicolas is a legendary saint who is said to have born in the 3rd century, at a small town called Mira in Turkey.
On December 6, he comes to kids who have been good and gives them sweets, but he also punishes those who have been naughty. Therefore, kids polish their shoes on the night of the 5th, hang a sock by the bed for the presents to be put in, and go to bed.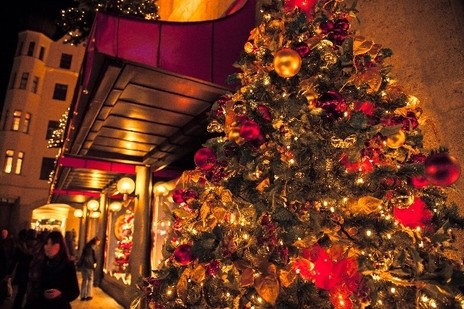 Decorating trees with ornaments started in Germany
The tradition of decorating a Christmas tree comes from Germany.It is said that German immigrants brought the tradition to America, and thus spread it to the world.
According to an ancient document, which dates back to 1605, a certain family living in Strasbourg ( Germany then, now France) in the Alsace region brought home a pine tree from the forest and decorated it with apples, waffles, gold sheets and sweets.

Fun and Lovely Christmas Markets
And of all the Christmas traditions in Germany, the most unique one is the markets which are put up at each city.
The most famous one is that of Nuremberg and Dresden, which became famous thanks to travel agencies' promotions.
There are some beautiful Christmas markets in Berlin, too.At a nearby city center where we live, there is also a small Christmas market.A lot of small wooden huts (hutte) stand there illuminated, and they look very cute.Each hut sells their own different things, from Christmas goods to sweets, food, drinks, etc.
Famous Christmas Drinks
The most famous drink is called Gluhwein, a hot drink that warms you up in the cold winter. It is a warmed wine with spices (cinnamon, orange peel,, etc.), sugar and syrup.Visiting a small hut and drinking this Gluhwein is fun and something we all look forward to.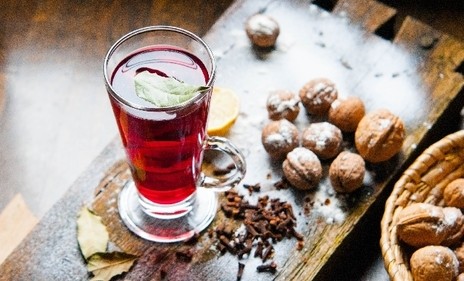 Christmas is not only December 24th and 25th
In Japan, Christmas only lasts 2 days; December 24 and 25th. But in Germany, we find many things different from Japan.The Japanese style of Christmas is largely affected by American culture.For example, Santa Claus comes from America.
But the Christmas tree originated in Germany!Here in Germany, the traditional style of celebrating the Saint Nicolas Day on December 6th and the Catholic style on December 24th is mixed, but not many people consider the event as very religious.
When we take a look around the world, Russia celebrates Christmas on January 7, Spain on January 6, Oxford of Great Britain celebrates it on November 25th.
It is also interesting to find out about different types of Christmas.
iolley@Germany
Please also read iolley's other articles.
・What kind of Country is Syria? ~From Education System to Migration to Europe~
・Educational System in Germany
・Adults attend school activities with natural self! –School situation in Australia
・Lunch stands run by moms' volunteers in primary schools! School lunches in Australia
・Syrian Refugees who arrived in Germany
・Relay interview of iolley
Be sure to join moms interviewees.
Your voice will be delivered to moms all over the world.
Click here for interview form