There are variety of children's events in each country. This time, haircutting ceremony of children in Mongolia where people believe in that "babies are connected with their previous lifetimes until the age of three," is reported. Please also enjoy the cute picture of children with a baldhead.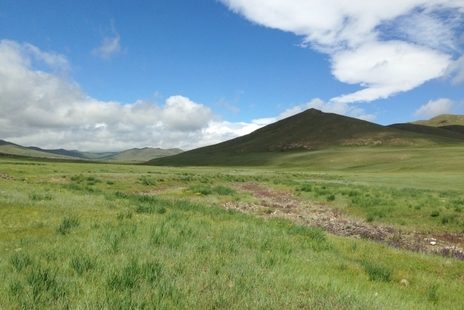 When you hear the word of haircutting ceremony, many of you may come up with the haircutting ceremony performed at a retirement of a senior sumo wrestler. In Mongolia, there is the interesting custom which is the haircutting ceremony for children.
There are some boys who play sports like baseball to have a baldhead during summer but it is hard to believe for Japanese people that girls also to have a baldhead. I will briefly explain why cute little children who are not big and strong as sumo wrestlers to have the haircutting ceremony in Mongolia.
Babies are connected with their previous lifetimes until the age of three
Generally speaking, babies are connected with their previous lifetimes until around the age of three and they are sensitive about various things.
In Mongolia, there is the custom that parents let their child's hair grow until they reach an appropriate age because it is believed that hair protect sensitive babies. Therefore, all preschool pupils have long hair until they reach an appropriate age so boys and girls can be distinguished by clothing.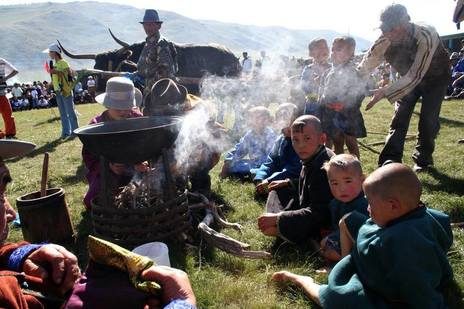 It is a traditional ceremony that varies from each Mongolian region to another, each of these regions sees it a little differently such as to separate children from the previous lifetimes and to live the present lifetimes or it symbolized the end of babyhood and the transition to childhood.
It is anyway considered as very important event since a baby was born and the event will take place very carefully.
Procedure of the haircutting ceremony
Boys who are 3 or 5 years old, get their first hair cut in Autumn. Mongolian girls who are 2 or 4 years old, get their first hair cut in Spring (the age is counted as the same way that you count the ages of horses in the West).
The first cutting is done by a person whose lunar birth year was an ideal match for a child's lunar birth year and close family members and friends are invited to the ceremony. During the ceremony, banquet and alcohol are avoided and the ceremony should end before sunset.
Some families have the ceremony at their own home while others to arrange a special venue for the ceremony. Those who have the ceremony at home have so many things to do such as cleaning a house and preparation of celebratory dishes so that they get much less sleep than usual.
A child puts on nice dress or traditional national costume on the day of the haircutting ceremony, assigned first person to brush child's hair with a wooden stick which is shaped like a knife and cut off a little lock hair, put it in a bag, and put gift of money in an another bag. Each guest cuts off a little lock of hair by age order. Since guests give a child presents or gift of money, a children won't get fussy.
After the haircutting ceremony, a child will have his/her hair shaved at a beauty salon. Children are free to have haircut anytime after their first haircutting ceremony has done!
Have a baldhead after becoming an adult!!
Baldhead, alias "silver head" is familiar among Mongolian and it is not related with "a sense of guilty." There is a reputation which after having a baldhead, quality of new hair will be better than previous one.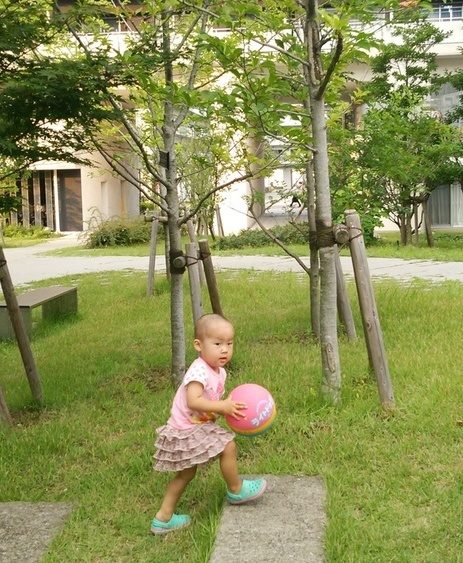 Since I didn't have the haircutting ceremony in my childhood for some reason, I had it after I became an adult. But I already had haircut many times previously so the ceremony was done very simply way.
I went to a beauty salon and had my head shaved. Somehow I felt lightness in my body when I left a beauty salon and I was not sure if I was walking as a normal. I have avoided to do exercises on the day I had a baldhead because I had fluffy feeling.
Mugi@Mongolia
Be sure to join moms interviewees.
Your voice will be delivered to moms all over the world.
Click here for interview form