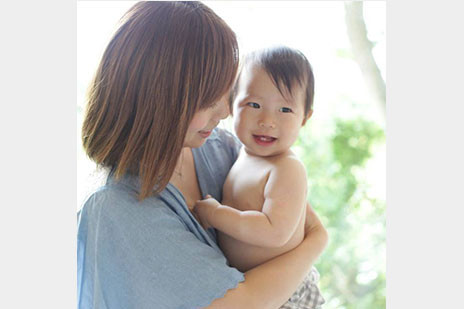 Q.Where do you live?
I live in Shinagawa, Tokyo
Q.How old are you?
I'm 35 years old.
Q.How old is/are your kid(s)?
My children are 6 and 3 years old.
Q.Please tell us about your family.
My husband, two daughters and me.
Q.Are you currently working?
Yes, I'm working.
Q.What is your job?
I'm working in the public relations department.
Q.At what times do you work?
I work from 10:00AM to 3:00PM in the office. I also work early in the morning and at night after my children go to bed,
Q.Does your partner help with child care?
Yes, he does.
Q.How does your partner help with child care?
He takes children to and from pschool, kindergarten and swimming lessons. He also does house work(such as cleaning rooms, washing dishes and llaundry)
Q.Who takes care of your children while you are working?
My children go to the preschool and kindergarten.
Q.How do you relax after taking care of the children?
I sleep often, talk with my best friends, go camping, and drinking,
Q.Do your children take any extra lessons after school? Ex) piano lesson, English lesson, etc)
My children take swimming lessons. In the future, they will start to take piano lessons too.
Q.What kind of life skills do you think are necessary for kids to have?
I think communication skills, the ability to get things done and imagination are necessary skills. It is also important to be considerate to other people.
Q.Do you do anything to develop those skills?
I ask my children questions and let them think about "How, why and what". I also try to let my children do something they want to do.
Q.What makes you happy?
I feel happy when everyone looks happy. Not only at home, but also at work.
Q.In ten years, what do you think will be making you happy?
Not only as children, but also as adults they can care about themselves and have good communication skills with other people.
Q.When do you think house work and child care is hard ?
When I feel like I'm pressed for time.
Q.Do you have any trouble with your work? If so, please tell us about the details.
Yes, I do. I need more time to study about the public relations field, because I have no working experience in this field.
Q.Do you have any trouble with taking care of your children? If so, please tell us about the details.
Yes, I do. I wonder how often I should interupt my daughter's fights. I think fights are a good chance to expess themselves and also a chance to understand each other's feelings.
I try to watch them, but sometimes it is difficult to do so.
Q.What is it that you value in child-rearing?
Each child has a different personatily, so I try to give attention to each personality and treat them in different ways to fit their personality.
Q.What activities do you want to do with your children? Ex) traveling, playing with them, etc)
I want to travel all over the world. I also want to join an overseas study program with my children.
Q.Recently, what has made you the happiest?
When I went to Kawaguchiko for campling with my colse family friend, I could feel the growth of my children.
Q.In your life, what do you think will make things easier or better?
I think we can live much easier if everyone can live honestly to their own will, they do not complain for others or their own situation.
If adults enjoy their life, that will be a great model for children to think about their future.