After a hard term of pregnancy and giving birth to a new life, it is important for mums to take an enough rest after delivery to maintain their body balance and recuperate physically to be able to look after the new baby.
In Taiwan, there are 4 ways of doing that after childbirth.
1. Your mother or grandmother assists you at home after the delivery
 Though situations differ for each family, elders prepare meals and look after baby so that mum can get enough rest.
2. Take on postpartum helpers
In case there are no family members to help you, you can employ a postpartum doula.
A postpartum doula comes to your house every day and helps you out during the postpartum term with preparing meals, the baby's bath, and sometimes other household tasks.
3. Order postpartum meals for delivery and do other house work by yourself
You can order meals for delivery and do all other household tasks by yourself.
4. Postpartum care center
Postpartum care center is as comfortable as staying in a hotel and child rearing, meals, hygiene management are all included.
Today, I'll introduce to you the postpartum care centers that mums hanker after and the services of which they have most benefited from!
Comfortable atmosphere
The 'postpartum care center' is like staying at a resort hotel for mums.
A comfortable private room is prepared, you wear clean nursing pajamas and janitors clean the room every day, taking dirty things and clothes away.
According to Chinese medicine, it's not good for mothers after delivery to cool down their body, so bathrooms in the center have heating equipment and are heated before they are used.
Fine nutritional meals
Nutritionists cook meals prescribed by a doctor of Chinese medicine.
A typical style is 4 meals per day (breakfast, lunch, dinner, teatime), and some centers provide special mother's tea which helps with the production of breast milk.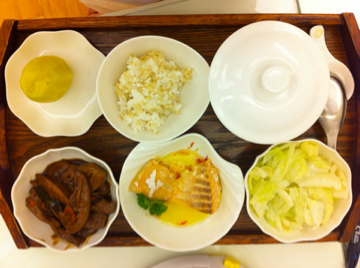 Nurses look after both babies and mums
There is a newborn nursery in a postpartum care center and licensed nurses look after babies so that mums can take a rest.
Nurses take care of babies as well as mums.
Every day they come to check on the mother's physical condition.
There are not only nurses but also obstetrician-gynecologists and pediatricians, and in some postpartum care centers there are doctors of Chinese medicine!
Every week pediatricians come to the center to checking up on the health of newborn babies, but medical treatment is only given in hospital, so if anything happens, they contact hospitals so that babies can receive medical treatment.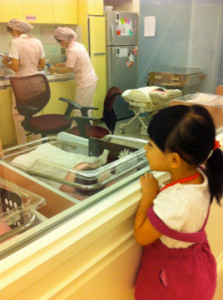 Listening to mums' problems and open classes
A postpartum care center is a place for mums to have a rest as well as learn about baby care.
Nurses teach you how to wash babies.
So that new mothers can take care of babies by themselves, classes teach them not only basic knowledge but also how to judge what to do when the baby cries.
If you have prior knowledge, you don't need to panic or be nervous.
If you feel uneasy about breast feeding, nurses assist you.
Postpartum care centers open classes that mums can join every week, and there are classes of exercise after giving birth and lessons about child care.
Infection control measures
When your relatives or friends come to visit you, they have to have their temperature taken, wear masks, and disinfect their hands.
In addition, the number of people who can enter the center is controlled.
After visitors come and take a baby back to a newborn nursery, nobody other than mum and dad can touch the baby. The newborn nursery has an isolated room and babies are separated in the following situations:
-When a mother's older children the baby cannot get in the mum's room and stays in the nursery room. Also, in case the baby goes to the mother's room in special reasons, the baby has to stay in an isolated room for a while.
-When a newborn baby goes to the hospital to get a medical examination, first it stays in the isolated room and after ensuring there is no suspicion of a disease, the baby goes to the normal newborn nursery.
-When a baby has a fever or a cold, the baby is separated.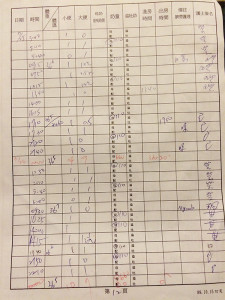 Postpartum care centers not only provide mums with a rest but also take care of babies 24hours/day with professional nurses so mothers can put their mind at ease.
Furthermore, nurses feed the babies, they change diaper, and check their milk intake and temperatures everyday perfectly so that mums are aware of their baby's condition.
After mums go back home from the center, they can keep following the way and rules of the center, so mums can be more relaxed in the way their treat their babies.
Postpartum care centers are so comfortable that professional nurses take care babies 24hours/day so mums can take plenty of rest.
Because of that, while I was expecting what I was looking forward to the most, except seeing my new baby, was enjoying resort feeling in the center!
Mums abroad, there is a choice to come to Taiwan and spend your postpartum time in a center like this!
eva@Taiwan